A1 Roofing Leicester Best Quality Slate Roofing Will Give Your Property In Leicester
Slate roofing provides a tough and remarkable value to your property in Leicester with its superior durability and timeless charm. The slate roofing system has been a top choice for Leicester homeowners over the years due to its long lifespan and the classic look it can give to a home. If you plan to convert to this roofing system, A1 Roofing Leicester is here to help. With A1 Roofing Leicester fully qualified, well trained, friendly and experienced technical team of roofers and our customer-centred service culture, A1 Roofing Leicester brings premium quality slate roofing solutions to residents, landlords and property developers in Leicester. A1 Roofing Leicester assure our clients in Leicester that not only will they benefit from the over 10 years of roofing experience of our company, the roofing technicians that will work on their property are fully licensed and accredited. A1 Roofing Leicester guarantee customer satisfaction by using only quality materials and tools, as well as being fully insured for each project we undertake. A1 Roofing Leicester believe this level of customer satisfaction shouldnt be out of reach, which is why our rates are reasonably priced.
Our Guarantee
---
Free site visit and survey
No hidden costs
British standards compliant
Fully Insured
Clean and efficient
Professional workmanship
Your Roof For Life
This is simply backed by customer testimonials about good value for money they get from A1 Roofing Leicester. Value for money is not just a buzzword with slate roofing as its longevity is well proven. It can last twice as long as other types of roofing materials. For this reason, slate producers can offer a 100-year guarantee. It is the ideal option for those who do not plan to ever sell their Leicester home. Aside from the protection this roof type provides, it also wont drain your resources when it comes to repair and maintenance.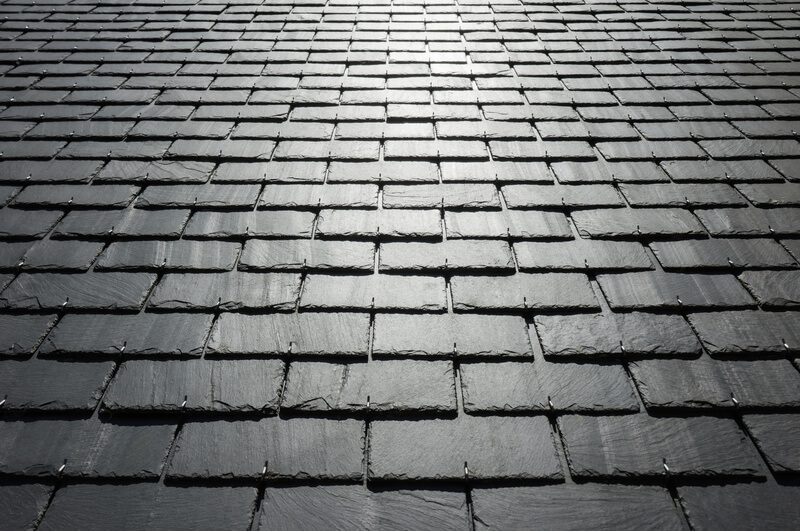 If youre based in Leicester and will like to know more about our slate roofing solutions, call our friendly and helpful customer care agents on 0116 442 2435 now. Dont hesitate to enquire on A1 Roofing Leicester roofing solutions or ask for a quote, free of any obligation.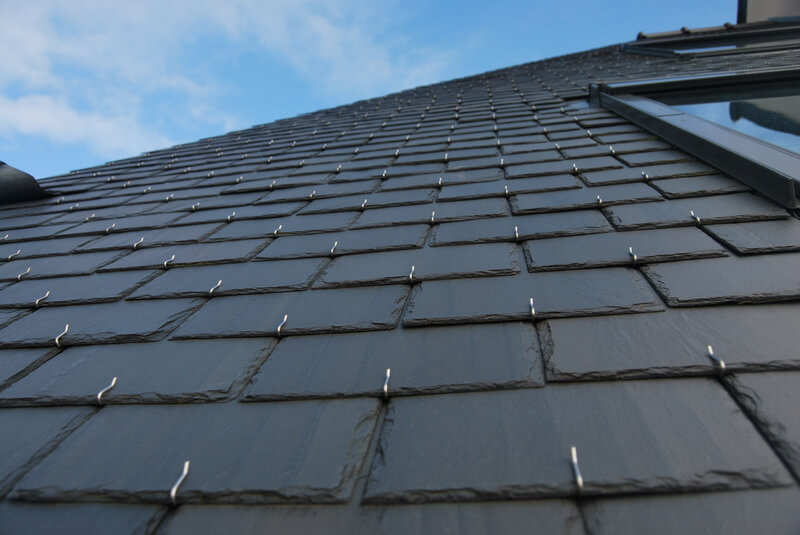 Why Slate Roofing Is The Best Thing You Can Do For Your Home In Leicester
There are those who would say that slate are heavy and can easily break, as well as cause roofing issues. However, this is not much of a problem if you hire a roofing company with extensive experience in the installation of this type of roofing system. Installing a slate roof should be entrusted to an established expert in the field such as A1 Roofing Leicester in order to fully realize the benefits of having a slate roof compared to other roofing options.
What makes slate roofs attractive is their natural elegance. Installing a slate roof tiles require expertise in order to ensure that this type of roofing system would fit a property regardless of its overall design. Slate tiles come in different colours and textures which you can even make combinations of if you feel creative. Slate shingles can also be shaped into different sizes and shapes according to a customers preference. No matter what period your Leicester home was built in, slate roofing will not overpower its inherent beauty.
Do You Need Help ?
Call Us Now On
No-cost Expert Pre-installation Roofing Survey In Leicester
Before the installation of your new slate roof, a detailed assessment of your existing roofing system is done so that A1 Roofing Leicester will be able to understand better how the slate roofing system will fit your property. This is the best way for A1 Roofing Leicester to bring out the aesthetic qualities of your home through the help of a new slate roof.
Eco Friendly Roofing System
It is good for the environment due to its durability. Slate does not produce as much construction waste compared to other roofing materials as it does not need constant replacement.
Increase In Property Value
By providing various benefits in both form and function, slate roofing increase the value of a Leicester property. Call one of our warm and helpful customer service representatives today on 0116 442 2435 for a free, no obligation quote.
Minimal Repair And Maintenance Costs
Just like most strong natural stones, slate is fireproof and waterproof. These naturally provide protection against extreme weather changes and limit the damage in case of a fire.
All Types of Roofing Work Undertaken
Do You Need Help ?
Call Us Now On
Leicester Slate Roofing Solutions From A1 Roofing Leicester
A1 Roofing Leicester have a wide range of slate roofing solutions our clients can choose from. A1 Roofing Leicester are able to provide lower costs to our customers by recycling slates, which is an eco-friendly option as well. If reclaimed slates cannot be used for any reason, we can just as easily source quality slates from our suppliers all over the world. If you urgently need a slate roofing system for your home in Leicester, A1 Roofing Leicester can help provide quick and effective solution at the best value for money. Call A1 Roofing Leicester at 0116 442 2435 for a free price quote for slate roofing solutions.